Catholic Communications, Sydney Archdiocese REPORT
9 Nov 2011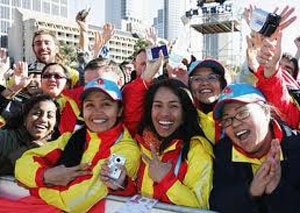 In a groundbreaking first, the Australia Catholic Bishops Conference (ACBC) in partnership with the Broken Bay Institute is offering three scholarships to young people which will provide them a chance to study for a Certificate in Catholic Youth and Campus Ministry.
Open to those who already have been awarded their degree in nursing, education, the arts or any other discipline, the BBI's four unit postgraduate course concentrates on deepening participants' theological knowledge and faith formation.
Available online as well as on campus, the certificate course is aimed at emerging as well as experienced youth and campus ministers and combines academic study with a hands-on approach to the evangelisation and formation of young people.
"It is very exciting to be able offer these scholarships and we invite teachers, youth professionals, youth ministers and youth leaders across the country to apply," says Malcolm Hart, Senior Youth Ministry Projects Officer of the ACBC's Bishop Commission for Pastoral Life.
With a combined value of more than $10,000, one of the scholarships covers the $5140 tuition fees and costs for the entire course. The other two scholarships offered are each valued at $2,570 and provide part payment for the postgraduate certificate course which can be undertaken on a full or part time basis. Full time students complete the course over a 12 month period while part timers carry out their studies over two years.
In addition, the Bishop Commission for Pastoral Life is offering free registration to each of those chosen for the scholarships to attend next year's Australian Catholic Youth Ministry Convention.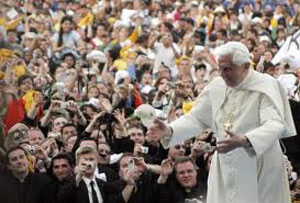 "World Youth Day in Sydney, and later Madrid, and subsequent youth ministry programs in Australia have captured the hearts of young people and youth ministers," Malcolm says. But despite this, retaining those working in youth and campus ministry has proved difficult.
One of the reasons for this is that those involved in youth ministry were not always able to see longevity in their chosen path, or a long term career pathway. Having nationally recognised tertiary level study and professional accreditation from BBI with its University of Newcastle affiliation addresses this issue and opens doors to a wide variety of areas.
"By encouraging peak training and formation through this course, these young people become embedded in the broader church ministry and eventually, go on into other roles within the church such as adult faith education or teaching positions," he says.
Dr Gerard Goldman, Director of BBI says the development of the course has been part of a strategic five year plan to be of service to the Church in what he describes as "the important area of youth and campus ministry."
"Diocesan ministries alerted us to the problem of retaining those working in this and the need for solid theological formation," he says pointing out that "despite the great good will, enormous initiative and spirit of many who work in youth ministries, there is a big turnover due to the lack of serious training and strong theological grounding."
Dr Goldman says many currently leave youth ministries after finding themselves unable to answer some of the more difficult questions about faith. "They are thrown by this and without the qualifications and training to deal with these questions, give up and leave."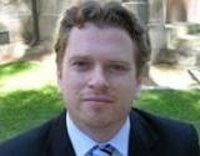 The course, which has been offered by the BBI for the past two years, is aimed at changing this by way of retaining the energy, initiative and great enthusiasm of those working with young people by providing them with the skills, training and theological background.
The certificate in Youth and Campus Ministry offered by BBI, can be expanded by a further four units leading to a nationally-recognised Masters Degree in Pastoral Ministry.
"BBI has been committed to supporting youth ministry in Australia for the past 10 years by providing accessible and comprehensive programs," he says.
Since 2006, BBI has hosted a "Builders and Dreamers" youth ministry symposium, offering units of study around the WYD experiences of 2005, 2006 and 2011, and will shortly expand this to include WYD in Rio in 2013.
Now the Institute is also offering a postgraduate certificate in Youth and Campus Ministry as well.
Applications for the one of the three scholarships being offered by BBI and the Bishop Commission for Pastoral Life close on 2 December. Details of the scholarships and how to apply can be found by logging on to www.youthministry.catholic.org.au or by emailing Malcolm Hart, via youthministry@catholic.org.au.