ARCHDIOCESE OF SYDNEY REPORT:
Catholic Communications, Sydney Archdiocese,
9 May 2012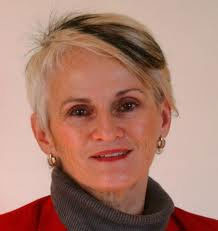 The Federal Government's $1 billion to begin implementing a National Disability Insurance Scheme (NDIS) from July next year is nothing more than a "sad and poorly executed hoax on Australians with a severe dependent disability," says Mary Lou Carter, Secretary of the Carers' Alliance.
The $1 billion announced in last night's Budget to begin setting up an NDIS will be spread over four years with 10,000 of those with disabilities given support under the scheme in the first year, increasing to 20,000 the following year.
But as Mary Lou points out, not only is this a tiny fraction of the 410,000 Australians who need support and help under the scheme, but the amount set aside in the Budget amounts to just $250 million a year, far less than the Productivity Commission's recommendation of $600 million to cover just the first 12 months of the scheme. Under the Commission's recommendation, this figure would then rise over the following six years to a target of $6.8 billion, estimated to be the amount needed annually for the full implementation of the scheme.
The figure of $6.8 billion need each year would be in addition to the $7 billion spent currently b y state and federal governments on disability resources and support.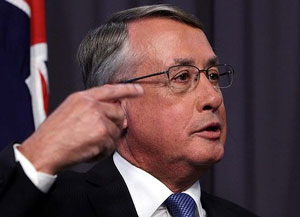 "But whatever the Government claims, based on last night's figures the full implementation of an NDIS by 2018, as promised, is simply impossible," she says.
For the past 21 years, Mary Lou has cared for her son who is severely intellectually disabled, easily disturbed and made anxious and in need of round the clock care.
The lack of resources, the mine field of bureaucratic paperwork needed to access any type of support as well as meeting and talking with others who were also caring for those with severe disabilities and facing the same problems, led to the creation of the Carers' Alliance in 2007.
"We realised we needed a political voice to try to bring about change," she says. But instead of any real change, she says the disabled and their carers have been fobbed off with pittances, platitudes and political gamesmanship.
The Catholic Church, its parishes and agencies such as CatholicCare, along with other church groups, have lead the way on issues involving people with disabilities, she says. But she has no time for politicians and their promises.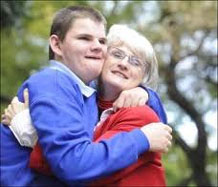 "A national insurance scheme for people with disabilities as suggested by the Productivity Commission would provide an answer and give real help and life-long assistance to the disabled and their carers. But this is not what is happening," she insists, and calls Treasurer Wayne Swan "fanciful" in his claims that the $1 billion allocated over four years announced in last night's Budget as "historic" and "the most fundamental social policy reform since Medicare."
The Carers Alliance also takes issue with how the Federal Government did not consult with the States in any detail on how the NDIS would be funded and what percentage they would agree to pay.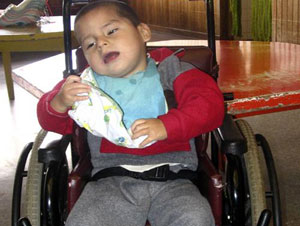 "Instead the States which have their own financial constraints, were not told and thing and found themselves ambushed by the Prime Minister's sudden decision to bring forward implementation of the scheme by 12 months beginning on 1 July next year," she says.
As announced in last night's Budget, the $1 billion over four years allocated to starting an NDIS will go towards setting up four "launch sites," yet to be decided, along with a National Disability Launch Agency to run these sites as well as funding for the building and design of an NDIS information technology system. And that is before one disability payment is made.
"Additional money and support is always welcome to give people with disabilities the opportunity to be the best they can be. However, the Carers Alliance does not see this current proposal as moving forward towards any 'great Labor reform," she says. "If anything we see this as a 'great Labor retreat.' The reality is the Gillard Government has squibbed," she says and accuses the Prime Minister and her government of lacking courage for real reform for real people in real need.