ARCHDIOCESE OF SYDNEY RELEASE:
Catholic Communications, Sydney Archdiocese,
5 Jun 2012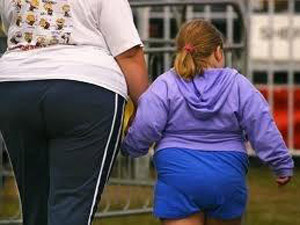 An Australia-first study on the inequalities of health commissioned by Catholic Health Australia (CHA) found that as many as 500,000 cases of chronic illness could be avoided resulting in a saving of more than $2.3 billion in hospital costs each year.
The ground breaking study which examines The Cost of Inaction on the Social Determinants of Health was carried out by the National Centre for Social and Economic Modelling (NATSEM) and within less than 24 hours of its release has resulted in the announcement of a Senate Committee Inquiry aimed at implementing the World Health Organisation's social determinants of health action plan, and providing better and more inclusive health care for Australia's poor and disadvantaged.
Announcing the Senate Inquiry yesterday, Mark Butler, Minister of Mental health and Ageing and Minister for Social Inclusion, acknowledged the CHA-commissioned study and said the issues raised in this report would be considered by the Inquiry as it examined long-term health impacts of all policies and practices aimed at delivering a more socially inclusive Australia.
In 2010, CHA commissioned the first of two important reports into social determinants of health. The first report was commissioned after CHA took issue with the Rudd Government's health reforms failure to address the needs of Australia's poor and most vulnerable.
"The proposed health reforms focussed on hospitals rather than keeping people out of hospital, " Mr Laverty said at the time.
The first report by NATSEM was carried out soon after and was commissioned by CHA to discover the role wealth played in a person's health. Published in September 2010, the report, entitled Health Lies in Wealth," found 65% of those on low incomes had long term health problems compared with just 15% of those on high incomes. The study also found 20% of those on the nation's lowest incomes had three times the rate of obesity, a higher percentage of problem drinkers and were four or five times more likely to suffer from chronic illnesses such as diabetes and heart disease.
The report also showed there was double the chance of younger adults who left high school early becoming high risk drinkers compared to those with a tertiary education.
In other words social determinants of health were very much affected by income, education, secure employment, housing status and similar factors.
The follow up study, released early yesterday morning, built on the first report and counted the cost in terms of dollars and cents of avoidable chronic ill health among Australia's disadvantaged. It found that not only could $2.3 billion be saved in annual hospital costs but there would be savings of $273 million in unneeded medicare services. A further $8 billion could be saved in lost wages and $4 billion saved in welfare support payments that would no longer be needed.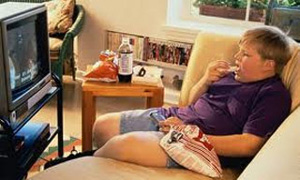 "This latest NATSEM report commissioned by CHA shows that if we improve the health of low income earners, there are significant savings to the taxpayer and gains for the economy to be made," Mr Laverty says. But he is quick to point out that to achieve these gains and to improve the health of society's most vulnerable, it is not necessary to reform the health system.
"Instead we need to target existing education and social programs to better serve the needs of those in socio-economic disadvantage," he says.
Australia already has a good track record in these areas and Mr Laverty is hopeful the Senate Committee Inquiry announced by the Minister for Social Inclusion will look at improvements along these lines as well as consider how best to target early childhood conditions, school completion, workforce participation and other factors that international evidence consistently shows determines a person's health status and outcomes.
"The Inquiry will also need to look at what targets and indicators will be needed to track progress in order for tax payer savings and economic productivity gains to be made," he says.
SHARED FROM ARCHDIOCESE OF SYDNEY