Catholic Communications, Sydney Archdiocese REPORT
17 Jul 2012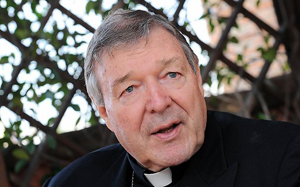 Cardinal Pell today welcomed the announcement that the Hon. Antony Whitlam QC, a retired judge of the Federal Court of Australia, has been appointed to conduct the independent inquiry into the case of the ex-priest who was stood down by the Bishop of Armidale in 1992.
The inquiry will look into the processes related to the management of the priest following allegations of sexual abuse in the media.
Cardinal Pell said the Archdiocese of Sydney co-operates fully with police investigations and will do so with any police investigation of the ex-priest "F".
The media reports followed an ABC 4 Corners program including an interview with Cardinal Pell and questions about a meeting with the then "Fr F" and three priests - Msgr Wayne Peters from Armidale, Fr Brian Lucas and Msgr John Usher in Sydney in 1992 and if he made certain admissions about sexual abuse.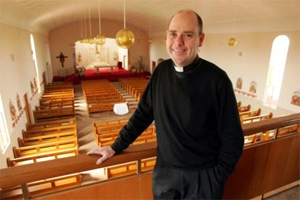 "I confirm that before being asked about it by ABC 4 Corners, I was not aware of the 1992 meeting with the then -Fr F. I sought details and Monsignor Usher informed me, after contacting Father Lucas and Monsignor Peters, that the recollection of the three priests was that no admission of actual criminal conduct was made at the meeting," Cardinal Pell said in his statement.
He also said the Archdiocese of Sydney, including Father Brian Lucas and Monsignor John Usher as priests of the Archdiocese, will co-operate fully with the inquiry. He added that he continues to encourage victims of sexual abuse to contact the police.
The announcement of the inquiry was made by Bishop Michael Kennedy of the Armidale Diocese and Bishop Anthony Fisher OP of the Parramatta Diocese as "F" was also engaged for a period of time in ministry in the Diocese of Parramatta.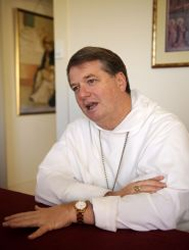 The inquiry is not intended to supplant or replace any investigation that the police or other appropriate authorities may intend to undertake.
For a full copy of Cardinal Pell's statement click
here
and for the Armidale release click
here
.
SHARED FROM ARCHDIOCESE OF SYDNEY